Is it just us, or could we use a little extra kick this morning comin' off of a mimosa and chocolate bunny-filled weekend? Enter this week's Monday Motivator: Briar. This high-energy dude is hooked on Rev - especially our RevRide, thanks to his gf. Learn more about this pup-rescuing, masters-pursuing, sports-enthusiast below!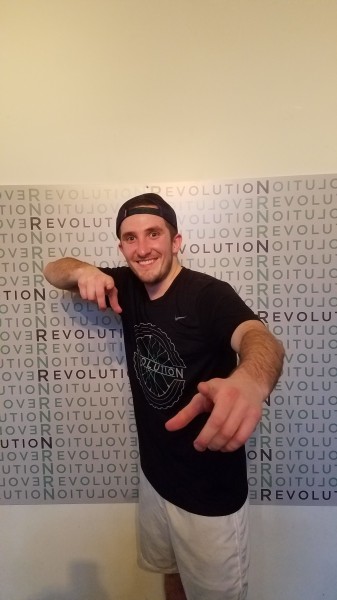 1. Give us a quick background on yourself.

I played soccer in college here in Buffalo and struggled to find that one style of workout that could continue to help my cardio after the college athletic dream came to an end. I was introduced to Rev by my girlfriend who convinced me to try a class and I have been hooked ever since! I continue to be a huge sports and outdoors enthusiast. I currently live in Buffalo with my dog who I rescued a little over a year ago. In college I received a degree as a Social Studies teacher and obtained a Master's degree from Canisius College in Education. However, after two years of teaching I decided to change course and am preparing to go back to school for my MBA at UB.


2. Describe your best workout ever in just three words.

Motivating, challenging and high-energy.


3. What song(s) are you obsessed with right now?

I have been listening to Kygo and a lot of his mash-ups of current hits.


4. Any healthy habits to start/end your day?

I aim for a gallon of water a day as well as tons of greens! I also am challenging myself to cook more throughout the week in order to eat more balanced meals. The goal is to transition to a clean diet.

5. Favorite workout on the bike - hills, sprints, isolations or tap backs?​

I really have become a fan of each of the different exercises on the bike however, isolations, I think top the chart. It challenges you to use your mind and body to focus on one specific part of the body. The pain is worth the gain.


​6​. Buffalo food truck you can't live without?

Food truck Tuesday may be one of the best things going. My girlfriend and I love trying all the different trucks but I think Lloyds continues to be at the top of my list. Plus who doesn't love the fact they have restaurants now!!