Emily Ryan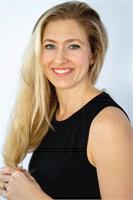 Emily is excited to enter her fifth year as a fitness instructor. Her journey as an instructor began with personal training and evolved into teaching a variety of group fitness classes. Emily has held a passion for health and wellness her whole life. She draws upon her experience as a former athlete to help inspire, motivate and challenge clients.

Certifications
GEAR Indoor Cycling, TRX®, AFAA Personal Training, Indo-Row®

Class with Emily
Come prepared to reach higher levels of your potential! These tough workouts will get your body moving; leading to a stronger, healthier, happier YOU.

Motivation
"The secret to success is that there is NO SECRET. Do the work." Tim Grover
Emily Ryan instructs the following:
45-minute indoor cycling class that will rev your cardio engines and boost your strength – all while you're on the bike! Feel the beat, clear your head and get ready to sweat.




The unique format of Indo-Row® captures all the elements of competitive, on-water rowing, creating a class that is fast-paced and engaging from the first minute. From "Skills and Drills" to "Waves and Recoveries," and the final build up to a friendly but competitive "Race," Indo-Row® quickly converts first-timers to devoted team members. The perfect calorie burn!




Join us for a morning workout at the beautiful Wilkeson Pointe at the Outer Harbor. Class is from 8-9am.