TRX
This class is taught by: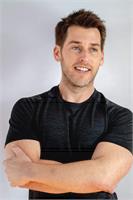 As a group fitness instructor and personal trainer, David has made Functional Training his professional focus. Using basic functional movement patterns like pushing, pulling, hinging, squatting and rotating - David is determined to have every client leave their session stronger, faster and more flexible than they came.
Certifications
AFAA Certified Personal Trainer, TRX and Tabata Bootcamp.
Class with David
Prepare to challenge your muscular strength, endurance and stability during a full-body high intensity TRX workout. Get ready to push, pull, lunge, squat and plank yourself to a healthier you!
David's Motivation
"There is always room for improvement. Never stop trying for better."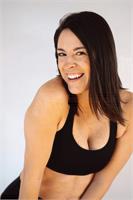 In her eleventh year as an indoor cycling and group fitness instructor, Colleen has loved every minute of the ride. Her goal is to help the Buffalo community find fun in exercise and wellness – working out shouldn't feel like a chore.
Certifications
Mad Dogg Spinning®, Indo-Row®, TRX®, Les Mills Body Pump and Les Mills CxWorx.
Class with Colleen
Push your limits (and your pedals) to killer beats, heart-pumping sprints and quad screaming hills. You'll smile, you'll sweat and you'll accomplish goals.
Colleen's Motivation
"Make a commitment. With your body. Your mind. And others in the room. These positive connections keep us all coming back for more of the good stuff."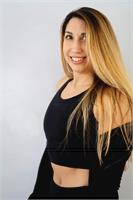 Mandy's fitness journey began at Rev, where she fell in love with the power and versatility of TRX Training. She has spent countless hours learning new moves and challenging herself to push to the next level. As an instructor, she's ready to push you past your limits to achieve things you once thought were impossible!

Certifications
TRX® and Indo-Row®

Class with Mandy
You can expect good music with a focus on form, function and fun! Mandy will give you that extra push necessary to help you achieve your goals.

Mandy's Motivation
Strength doesn't come from what you can do, it comes from overcoming things you once thought were impossible.
60 minutes of TRX suspension training and high intensity intervals for a full body workout. The TRX Suspension Trainer is the original, best-in-class workout system that leverages gravity and your bodyweight to perform hundreds of exercises. Get ready to push yourself!
Upcoming classes:
Waitlist

Sun

Aug 20 9:00 am - 10:00 am

with

David

Pendley




Sign Up

Tue

Aug 22 7:00 pm - 8:00 pm

with

Colleen

Kirk




Sign Up

Thu

Aug 24 7:00 pm - 8:00 pm

with

Mandy

Pearce




Sign Up

Sun

Aug 27 9:00 am - 10:00 am

with

David

Pendley




Tue

Aug 29 7:00 pm - 8:00 pm

with

Colleen

Kirk




Sun

Sep 03 9:00 am - 10:00 am

with

Mandy

Pearce




Tue

Sep 05 7:00 pm - 8:00 pm

with

Colleen

Kirk




Thu

Sep 07 7:00 pm - 8:00 pm

with

Mandy

Pearce




Sun

Sep 10 9:00 am - 10:00 am

with

David

Pendley