Indo-Row
This class is taught by: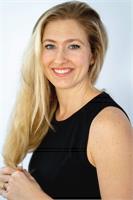 Emily is excited to enter her fifth year as a fitness instructor. Her journey as an instructor began with personal training and evolved into teaching a variety of group fitness classes. Emily has held a passion for health and wellness her whole life. She draws upon her experience as a former athlete to help inspire, motivate and challenge clients.

Certifications
GEAR Indoor Cycling, TRX®, AFAA Personal Training, Indo-Row®

Class with Emily
Come prepared to reach higher levels of your potential! These tough workouts will get your body moving; leading to a stronger, healthier, happier YOU.

Motivation
"The secret to success is that there is NO SECRET. Do the work." Tim Grover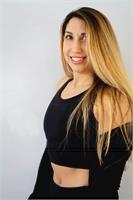 Mandy's fitness journey began at Rev, where she fell in love with the power and versatility of TRX Training. She has spent countless hours learning new moves and challenging herself to push to the next level. As an instructor, she's ready to push you past your limits to achieve things you once thought were impossible!

Certifications
TRX® and Indo-Row®

Class with Mandy
You can expect good music with a focus on form, function and fun! Mandy will give you that extra push necessary to help you achieve your goals.

Mandy's Motivation
Strength doesn't come from what you can do, it comes from overcoming things you once thought were impossible.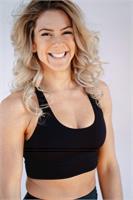 Lauren's been in the saddle cycling and getting all bendy and twisty in yoga for years. (Check out her Instagram to see all the poses she has mastered!) She continues to love leading class with two years of cycling and TRX instructing under her belt!
Certifications
Mad Dogg Spinning®, Indo-Row® and TRX®, NASM Personal Trainer
Class with Lauren
Motivating riders to push beyond their limits with a great mix of strength and endurance from heart pounding jumps to the thick, gritty hills. Exceed your expectations and love yourself for it.
Lauren's Motivation
"Step out of your comfort zone and unveil your greatness; ride your bike how you want to live your life."

The unique format of Indo-Row® captures all the elements of competitive, on-water rowing, creating a class that is fast-paced and engaging from the first minute. From "Skills and Drills" to "Waves and Recoveries," and the final build up to a friendly but competitive "Race," Indo-Row® quickly converts first-timers to devoted team members. The perfect calorie burn!
Upcoming classes: