Rev+UpperBody
This class is taught by: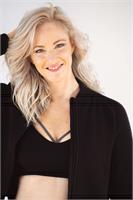 Amanda has been a regular in the saddle for more than ten years now! She loves getting up on the bike and pushing riders to get out of their comfort zone. In her three years as an instructor she's gained a world of confidence in herself and loves to see the same change within her clients.
Certifications
Mad Dogg Spinning®, TRX®, and Indo-Row®.
Class with Amanda
An intense, varied and thoughtfully crafted trip to breathlessness. Be prepared for some seriously positive energy!
Amanda's Motivation
"Exercise because you want to, because you need to, and because it makes you feel invincible."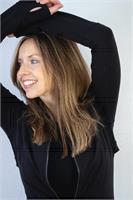 Lindsay has enjoyed 10 amazing years as a group fitness instructor and considers herself a life-long learner. So how did she get into teaching? Fitness is in her blood. Lindsay remembers as a child waking up to her Gramma teaching exercise classes in her basement studio! Lindsay shares a life-long passion for fitness and hopes to inspire you to reach your best potential!

Certifications
Mad Dogg Spinning®, TRX®, Indo-Row®, AAFA Primary Group Exercise, NETA Kettlebell Specialty

Class with Lindsay
#1 rule in class is that you have fun. Rule #2 is that you sweat! Be prepared for some heart-pumping beats as well as high intensity interval circuits. Lindsay will take extra care to explain form and technique in each of her classes as well as provide modifications. All you need to do is show up!

Lindsay's Motivation
Lindsay's mantra when it comes to achieving your personal fitness goals is that we are all beautiful works in progress. We each have our own goals as well as something positive to contribute to each class – it's important to celebrate the wins, learn from the challenges (or in Lindsay's words, "opportunities") and never give up on being the best you can be!
Hit the bike for 30 minutes exhilarating, sweaty cardio, followed by 30 minutes of upper body strength circuits on the TRX system. Think biceps, triceps, shoulders, back and chest. (Because it's always tank top season.)
Upcoming classes:
Waitlist

Wed

Jun 28 5:45 am - 6:45 am

with

Amanda

Meyers




Wed

Jul 05 5:45 am - 6:45 am

with

Lindsay

Meagher




Wed

Jul 12 5:45 am - 6:45 am

with

Amanda

Meyers




Wed

Jul 19 5:45 am - 6:45 am

with

Amanda

Meyers




Wed

Jul 26 5:45 am - 6:45 am

with

Amanda

Meyers




Wed

Aug 02 5:45 am - 6:45 am

with

Amanda

Meyers




Wed

Aug 09 5:45 am - 6:45 am

with

Amanda

Meyers




Wed

Aug 16 5:45 am - 6:45 am

with

Amanda

Meyers




Wed

Aug 23 5:45 am - 6:45 am

with

Amanda

Meyers




Wed

Aug 30 5:45 am - 6:45 am

with

Amanda

Meyers




Wed

Sep 06 5:45 am - 6:45 am

with

Amanda

Meyers




Wed

Sep 13 5:45 am - 6:45 am

with

Amanda

Meyers




Wed

Sep 20 5:45 am - 6:45 am

with

Amanda

Meyers




Wed

Sep 27 5:45 am - 6:45 am

with

Amanda

Meyers




Wed

Oct 04 5:45 am - 6:45 am

with

Amanda

Meyers




Wed

Oct 11 5:45 am - 6:45 am

with

Amanda

Meyers




Wed

Oct 18 5:45 am - 6:45 am

with

Amanda

Meyers




Wed

Oct 25 5:45 am - 6:45 am

with

Amanda

Meyers